Scale It Up - Florida's FLEX Peer Support Program

Offering free assistance and navigation to numerous resources and services + providing support for various needs!
WHAT IS IT?​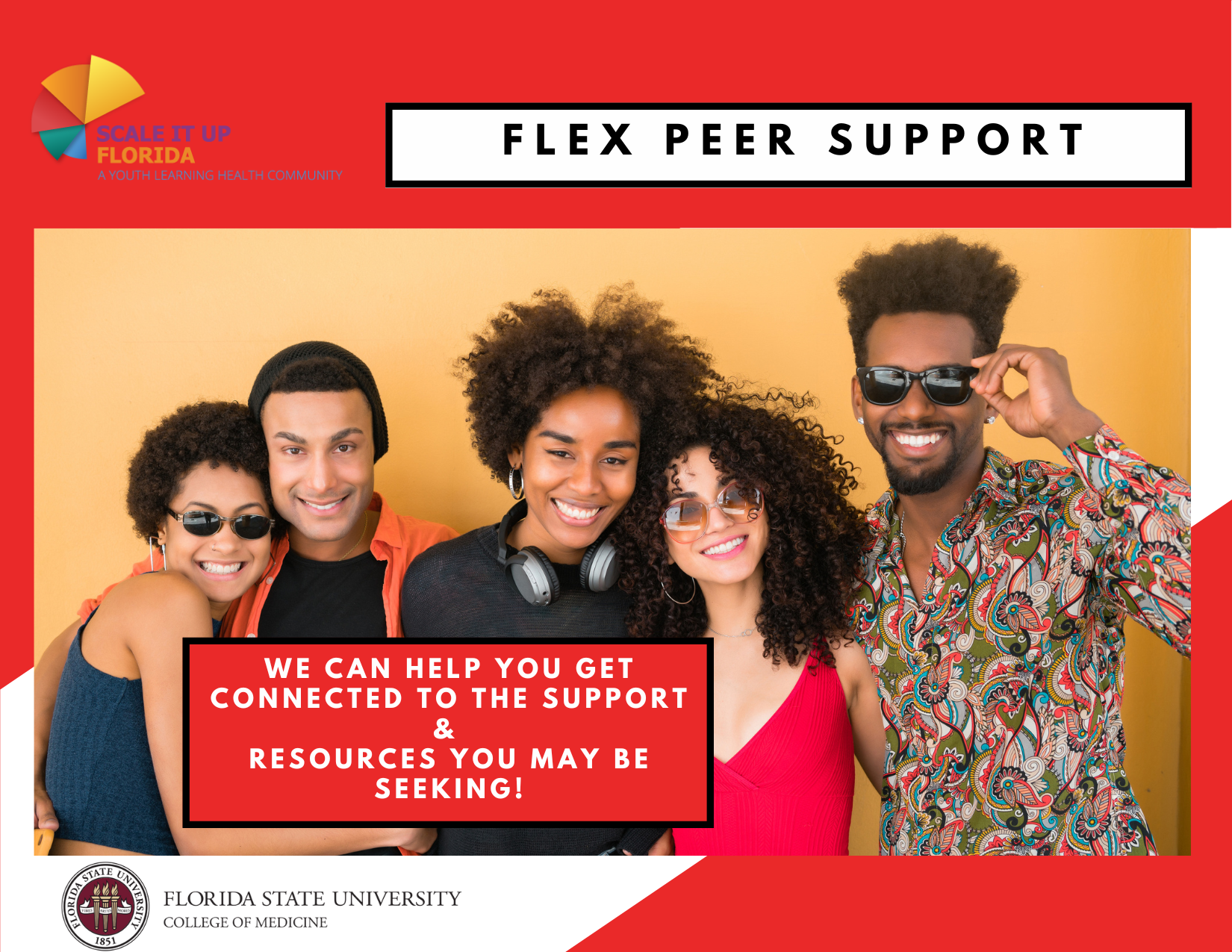 Do you need mental health, medical, or other support services? Are you looking for someone to talk to about your experiences? 
This initiative connects youth, age 15-29, with peer support staff that may be able to assist with access to resources, and other support services. Talk to someone about your thoughts, feelings, and needs!
Contact Us Today
Call us: 850.354.9522
Email Us: SIU.FLEX@med.fsu.edu
Follow us: @ScaleItUp_Florida

ELIGIBILITY

---
Our Services
---
How Does It Work? - Our Plan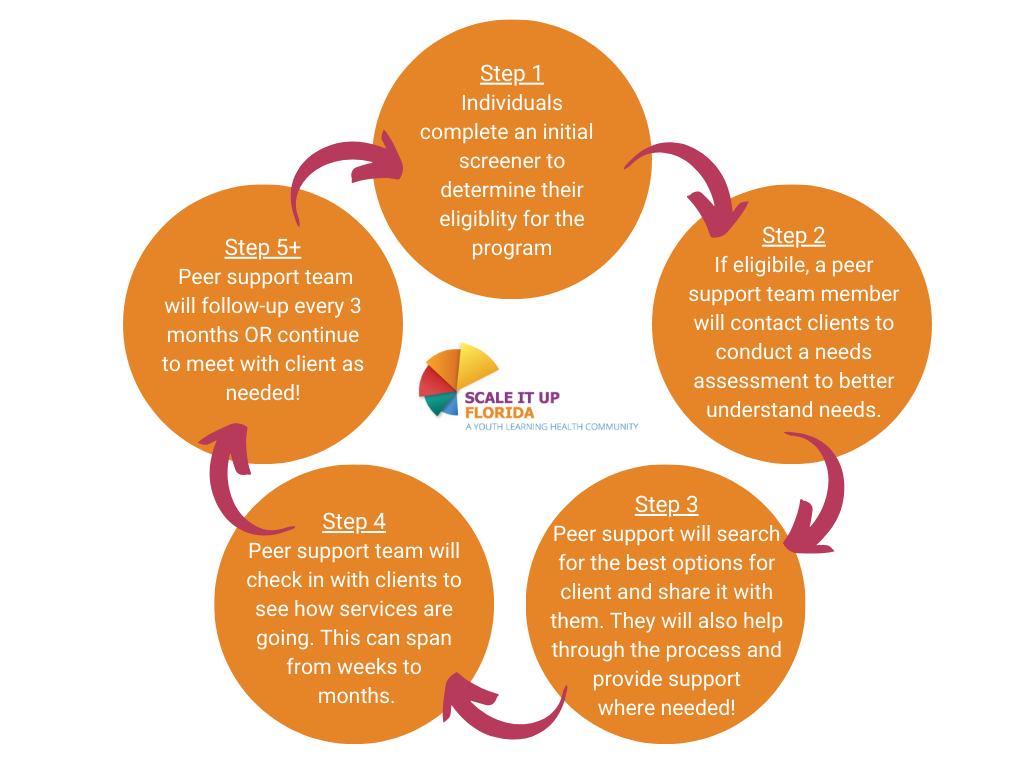 ​
---
Your Peers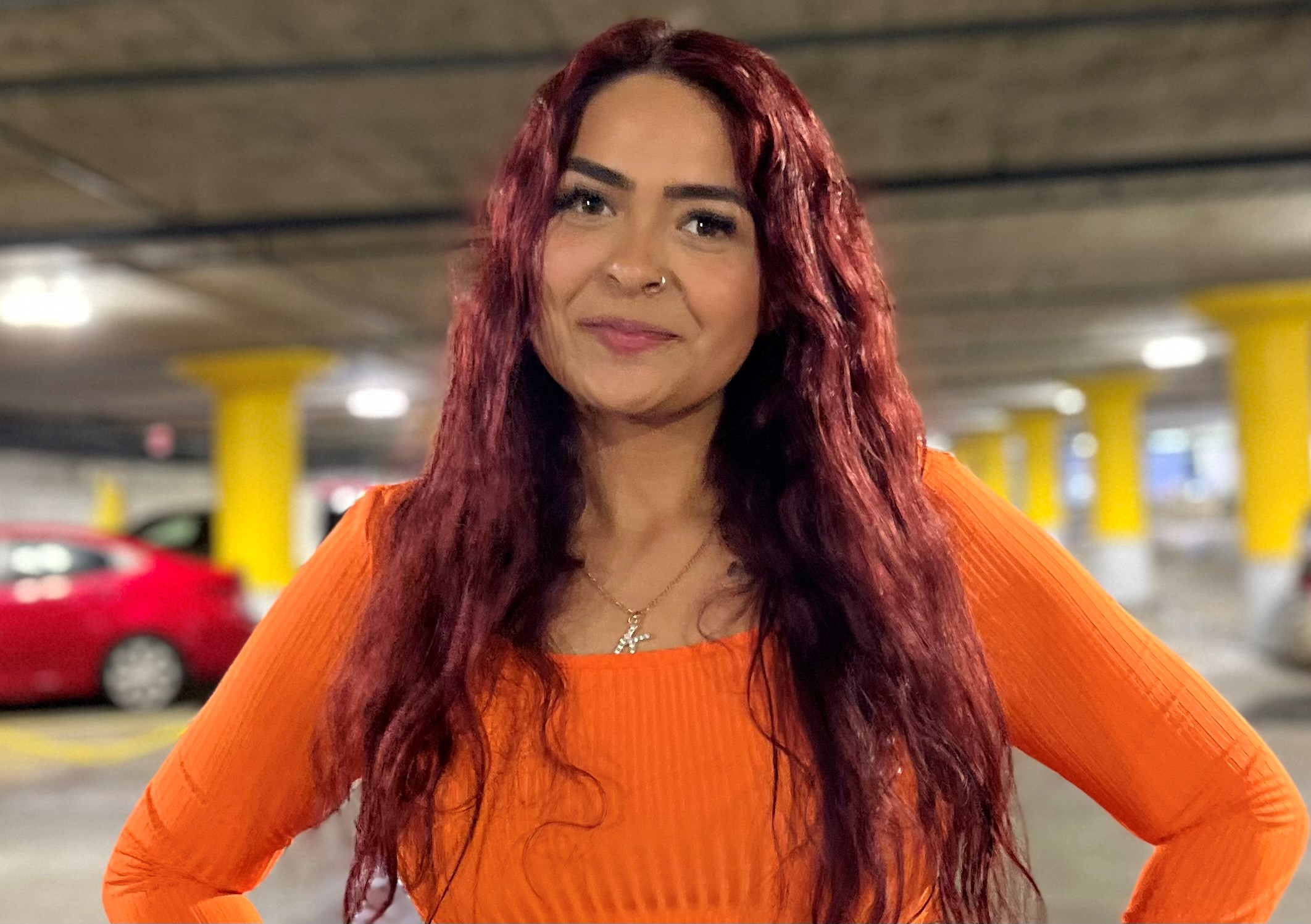 Lead Peer Support Team Member + Support Services Coordinator
Kristina Feliciano (She/Her/Hers)
Having graduated first-generation from Florida State University, with her bachelor's degree in criminology, Kristina is furthering her education at FSU to pursue her master's in social work. Ever since she can remember, Kristina has always been passionate about working with people and drawn to aiding minority and vulnerable populations. 
Hobbies and Interests: Fitness, self-care, being a big sister, cooking, spending time with those close to me, & working with the community! 
Phone: 850-354-9522 

Email: Kristina.Feliciano@med.fsu.edu 




SIU-FL Youth Outreach Coordinator

Avery George (He/Him/His)

Avery, works closely with various SIU-FL faculty/staff to ensure best practices and efforts to promote, inform, and sustain Sexual Gender Minorities (SGM) health in Tallahassee and other Florida communities. Believing we need more black and brown bodies in supportive roles for our community, Avery hopes to help individuals become confident in navigating difficult barriers in service while still feeling supported.  

Hobbies and Interests: Finding new music, binge watching RuPaul's Drag Race, & cooking with friends  

Phone: 850-756-2449 

Email: Avery.George@med.fsu.edu 
---
Our Mission and Vision
Through partnerships with clinics  and organizations throughout the state of Florida, our mission is to significantly reduce the prevalence of vulnerable and underserved young individuals and emerging adults who currently lack access to essential support services and vital resources within our communities. We firmly believe that through these powerful partnerships, we can create a network of support that acts as a safety 

net

, ensuring that no young person is left without the help they deserve. 
Together with our partners, we are committed to expanding the reach of our services, breaking down barriers, and bridging the gap between those in need and the resources and support they require. By strengthening these collaborations, we aim to provide comprehensive, timely, and holistic support that empowers youth and emerging adults to thrive, regardless of their circumstances.
Through collective effort of our statewide network, we envision a future where every young person in Florida has equitable access to the support and resources they need to overcome challenges, pursue their dreams, and contribute positively to our communities.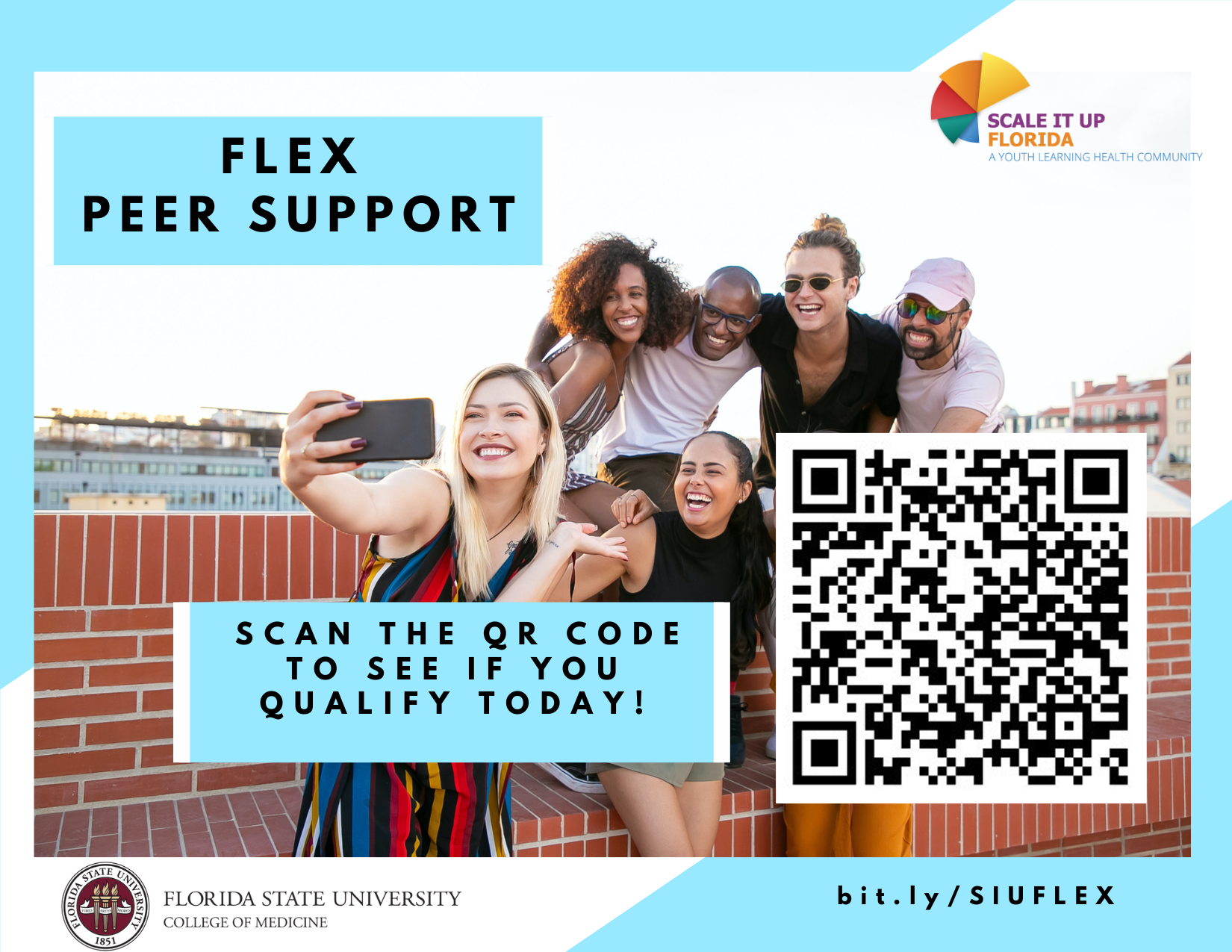 ​
---
Contact Us
Call us:    850.354.9522
Email Us:    SIU.FLEX@med.fsu.edu
Follow us:   @ScaleItUp_Florida
Follow us on social media to stay updated on what SIU-FL has going on